The Anzaldúa Poetry Prize
Opens: 15 April 2018
Deadline: 15 August 2018
Guest Judge: TBA
Awards: First place is publication, $1,000 prize, and 25 contributor copies. Up to five finalists will be announced, and all poems will be considered for publication as a general submission.
Reading Fee: $15
Submit: Closed—See you next year!

History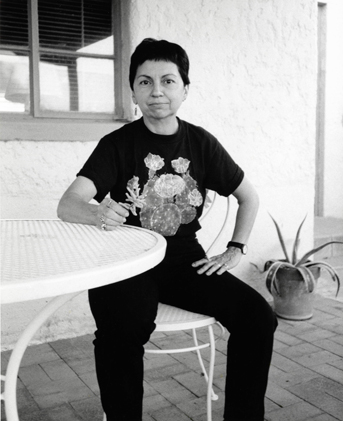 Our annual poetry prize proudly honors poet, writer, and cultural theorist, Gloria E. Anzaldúa. Anzaldúa's work highlights how one's place in the world is at once geographical, geopolitical, psychological, mythological, spiritual, and linguistic. She is well known for her book of prose and poetry, "Borderlands/La Frontera: The New Mestiza," which draws on her experience as a Chicana/Tejana/lesbian/feminist activist—a revolutionary and inspirational work that continues to be so.
The Gloria E. Anzaldúa Poetry Prize is awarded annually, in conjunction with the Anzaldúa Literary Trust, to a poet whose work explores how place shapes identity, imagination, and understanding. Special attention is given to poems that exhibit multiple vectors of thinking: artistic, theoretical, and social, which is to say, political.
Why am I compelled to write? Because the writing saves me from this complacency I fear. …Because the world I create in the writing compensates for what the real world does not give me. By writing I put order in the world, give it a handle so I can grasp it. I write because life does not appease my appetites and hunger. I write to record what others erase when I speak, to rewrite the stories others have miswritten about me, about you. To become more intimate with myself and you. …To dispel the myths that I am a mad prophet or a poor suffering soul. To convince myself that I am worthy and that what I have to say is not a pile of shit. …Finally I write because I'm scared of writing, but I'm more scared of not writing.
–Gloria E. Anzaldúa, "Speaking in Tongues"
Guidelines
Submit 15 to 30 pages of poetry. Please include no more than one poem per page.

Simultaneous submissions and previously published poems are acceptable.

All entries must be submitted online via our submission manager and be contained in a single document.

The author's name should not appear in the document (.doc or .docx).

A non-refundable $15 reading fee must accompany your submission.

Students (past and present), relatives, and close friends of the judge are ineligible.
Deadline
The submission deadline is August 15th, 2018, 12 a.m., Central daylight time.

Prize
The winner will receive a prize of $1,000 plus 25 copies of the published manuscript. The author will have the opportunity to purchase additional copies at a discount.

The author will have the option to sign a royalties contract to sell the chapbook with Newfound.

Newfound will design, print, and bind the chapbook. The cover will be decided in cooperation with the winning author.

All finalists will be announced in December on the Newfound blog and social media channels.

All poems submitted for the award will be considered for publication in Newfound.

Due to the number of submissions, we cannot respond to each writer individually. Each author will receive an acknowledgment of receipt, but will need to check the website for notification of the winner.
Judge
TBA will judge the finalists.
Panelists
Our panel of readers will shortlist the finalists:
Nico Amador won the 2016 Anzaldúa Poetry Prize. His poems have appeared in APIARY, bedfellows, Big Bell, HOLD, Nimrod International Journal, MiPOesias, Plenitude Magazine, and Poet Lore. He is the author of the chapbook "Flower Wars" and a 2016 Lambda Literary Fellow.
Rodney Gomez won the 2014 Anzaldúa Poetry Prize. His poems have appeared in Poetry, Rattle, Pleaides, Puerto Del Sol, Blackbird, Denver Quarterly, and other journals and anthologies. He is the author of the forthcoming "Citizens of the Mausoleum (Sundress Publication, 2018) and the chapbooks "Mouth Filled with Night" and "Spine."
James Henry Knippen is the recipient of a 2017 Discovery Prize. His poetry has appeared or is forthcoming in The Kenyon Review Online, Boston Review, Crazyhorse, The Cincinnati Review, Gulf Coast, The Missouri Review Online, 32 Poems, Mid-American Review, Colorado Review, Denver Quarterly, Hayden's Ferry Review, West Branch, Third Coast, Cimarron Review, and Blackbird, among other journals. He teaches at Utica College.
Winners & Finalists
2017
Judge: CAConrad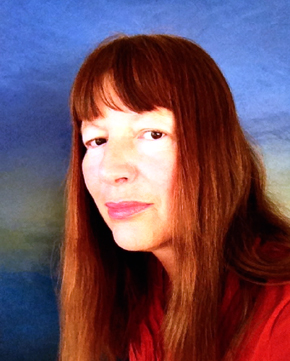 Winner: Meredith Stricker is a visual artist and poet. She is the author of "Our Animal" (Omnidawn), "Tenderness Shore" (National Poetry Series Award), "Alphabet Theater" (Wesleyan), and "Mistake" (Caketrain Press). She is co-director of visual poetry studio, a collaborative that focuses on architecture in Big Sur, Calif., and projects to bring together artists, writers, musicians, and experimental forms.
Her winning chapbook, "ANEMOCHORE," will be published by Newfound in spring of 2018.
Finalists: Afua Ansong, Andrew Demcak, and Grey Vild. Poems by our finalists will be published in Newfound's Print no. 4 issue.
2016
Judge: Eduardo C. Corral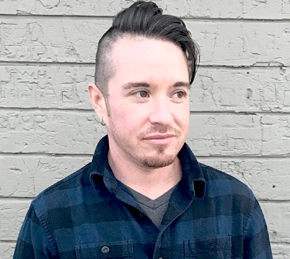 Winner: Nico Amador's work uses poetry to explore various histories—real and imagined, personal and generational—in an attempt to reconcile the contradictions embedded in his experience as a trans, queer, and mixed race Latino. His work has appeared in Poet Lore, Nimrod International Journal, MiPOesias, HOLD, Big Bell, Plenitude, Bedfellows, and APIARY Magazine, and he is a recent alumni of the Lambda Literary Foundation's Writer's Retreat. Nico is also a co-editor of Thread Makes Blanket Press and helped to found the Rogue Writing Workshop in Philadelphia, which provides access to workshop instruction with accomplished poets for those writing and learning outside of academic institutions.
Nico is a community organizer and training associate with Training for Change, an organizations focused on building skills among activists standing up for social, economic and environmental justice. In 2014 Nico was honored by the Peace and Justice Studies Association as "Peace Educator of the Year" for excellence in scholarship and dedication to peace education.
His winning chapbook, "Flower Wars," was published by Newfound in spring of 2017.
Finalists: Laura Sobbott Ross and Junior Dare. Poems by our finalists were published in Newfound's Print no. 3 issue.
Judge: Carmen Giménez Smith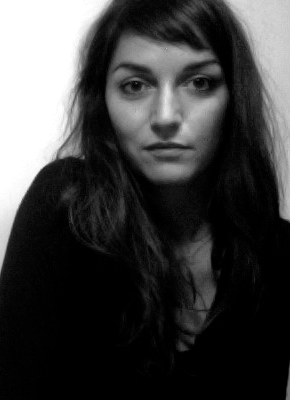 Winner: Megan Jeanne (M. J.) Gette's work explores ecological relationships within a postcolonial discourse of translation, dislocation and hybridity. Her winning chapbook was developed out of a residency with Arquetopia, Oaxaca, and the Marcella DeBourg Fellowship. She is twice recipient of FLAS fellowships to study the Kaqchikel language in Guatemala with Oxlajuj Aj', a language revitalization and decolonization project through Tulane University. She has worked as a translator and researcher for various NGOs and nonprofits in the Americas since 2010, and has performed her work in both academic and local settings as a species of poetic theory—thought that is relative to the linguistic borders that aim to purify, hide, or package it.
Her winning chapbook, "The Walls They Left Us," was published by Newfound in spring of 2016.
Finalists: Dan Donaghy, Amanda Huynh, Anna King Ivey, Davy Knittle, Éireann Lorsung, and Natalie Scenters-Zapico. Poems by our finalists were published in Newfound's Print no. 2 issue.
Judge: Ada Limón
Winner: Rodney Gomez is the author of the forthcoming collection "Citizens of the Mausoleum" (Sundress Publications, 2018). His chapbooks include "Mouth Filled with Night" (Northwestern University Press, 2014), winner of the Drinking Gourd Chapbook Poetry Prize, and "A Short Tablature of Loss" (Seven Kitchens Press, 2017), winner of the Ran Arroyo Chapbook Prize. His poetry has appeared in Poetry, Rattle, Pleiades, Denver Quarterly, Barrow Street, Blackbird, and RHINO, where it won the Editors' Prize. Born and raised in Brownsville, Texas, he earned a BA from Yale and an MFA from the University of Texas–Pan American. He has been awarded residencies to the Atlantic Center for the Arts and the Santa Fe Art Institute.
He has also served on the board of Migrant Health Promotion, a nonprofit organization dedicated to improving the health and well-being of migrants, immigrants, and related populations. He edits the accompanying anthology to El Retorno, an annual event honoring Gloria E. Anzaldúa held at the University of Texas-Pan American. He works as an urban planner in Weslaco, Texas.
His winning chapbook, "Spine," was published by Newfound in spring of 2015. A video interview with the poet was produced and published on our blog and on YouTube.
Finalists: Heather Kirn Lanier and Olivia Cronk. Poems by both finalists were published in Newfound's Print no. 1 issue.